Professional Denver Maid Service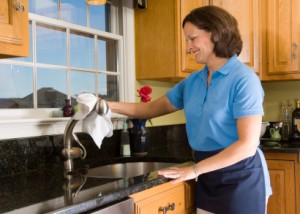 DCG is the top choice in Denver maid services. We approach home cleaning and maid service with high levels of pride and professionalism. You can count on our Denver maids for any home cleaning challenge. For a full list of cleaning services offered, please take a look at out Denver house cleaning page.
Our maid services are flexible and affordable, also we offer an industry-leading Best-Value Guarantee. Some of the reasons why people choose us as their #1 Denver maid service include:
FLEXIBILITY: One-time service & recurring services available.
QUALITY: Professionally trained staff & Top Quality Guarantee.
CONVENIENCE: Schedule your cleaning online, by email, or phone.
AFFORDABILITY: Great pricing with terrific quality. Best Value Guarantee.
SUPPORT: Total customer support: by phone, online, and in person.
SECURITY: Insured and Bonded. All our workers are legal in the US and pass a background check.
---
Hardworking Denver Maids
When it comes to help with everyday household chores, the best Denver maid service is available. In addition to our standard Denver house cleaning services, the DCG team offers personalized housekeeping and maid services to meet your every need.
DCG's Denver maids team can help you with the following services on a daily, weekly, or semi-regular basis: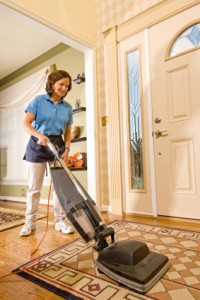 Laundry (washing, drying, folding)
Cleaning dishes (also by hand, if requested)
Ironing clothes
Cupboard / closet organization
Clean and organized refrigerators
Polishing silver
Grocery shopping
Watering plants
Specialty cleaning
Household errands
Party preparation and support
Holiday cleaning and decorating
Spring cleaning specials
Seasonal storage packing / unpacking
Garage sweeping and organizing
DCS's Denver maids treat your home and belongings with the special care they deserve. We carefully recruit and train all members of the Denver Cleaning Group's team, and offer you bonded maids and cleaning professionals that have passed our company's rigorous security review. All DCS maids are bonded and insured for your security.
Square Footage of Your Home
One-Time Cleaning/Maid Service
Estimated Hours In Your Home
1 or 2 maids
3 or More Maids
Up To 1,000 Sq.Ft.
2
$117.80
-
1,001 Sq.Ft. - 1,500 Sq.Ft.
2
$131.35
-
1,501 Sq.Ft. - 2,000 Sq.Ft.
2.5
$141.50
$213.50
2,001 Sq.Ft. - 2,500 Sq.Ft.
2.75
$155.65
$230.65
2,501 Sq.Ft. - 3,000 Sq.Ft.
3
$169.80
$241.80
3,001 Sq.Ft. - 3,500 Sq.Ft.
3.5
$174.75
$255.95
3,501 Sq.Ft. - 4,000 Sq.Ft.
4
$199.52
$284.25
4,001 Sq.Ft. - 4,500 Sq.Ft.
5
$263.19
$355.00
More Than 4,500 Sq.Ft.
-
Call For Pricing: 303.319.0596
When you need qualified, reliable, and friendly maid service in Denver Metro Area, count on DCG to lend a helping hand. Call us today at 303.319.0596 or book your service online!