Denver Move-Out Cleaning & Move-In Cleaning
Moving into a new home? Moving out of a rental space? Let DCG lend a hand.
We offer Denver move in and move out cleaning services that are unmatched! Denver Cleaning Services works with homeowners, realtors, landlords, property managers, and tenants to ensure that houses and apartments are ready for the white-glove inspection.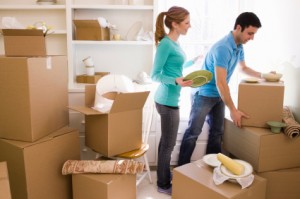 FLEXIBILITY: One-time service & recurring services available.
QUALITY: Professionally trained staff & Top Quality Guarantee.
CONVENIENCE: Schedule your cleaning online, by email, or phone.
AFFORDABILITY: Great pricing with terrific quality. Best Value Guarantee.
SUPPORT: Total customer support: by phone, online, and in person.
SECURITY: Insured and Bonded. All our workers are legal in the US and pass a background check.
---
Move-Out Cleaning and Move-In Cleaning For Denver Homeowners and Tenants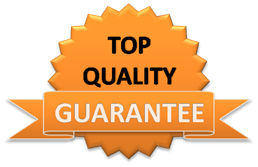 If you are moving into a new home, you want it to be free from germs, grime, and ready for you and your family. Denver Cleaning Group is here to help with our new house cleaning checklist. In addition to our standard move-in cleaning support, we will customize our services to address any specialty needs you might have. We want your house to be a safe and comfortable from day one. And, DCG can keep your new home clean with our comprehensive on-going Denver house cleaning services (link to page) as you settle in.
Need a move-out cleaning service in Denver area? DCG can help make sure that the residence is clean and spotless for the next inhabitant. We'll review your landlords cleaning criteria to ensure that you leave your residents free from worry. We guarantee that a DCG-cleaned home will pass any landlord's move-out inspection.
---
Move-Out Cleaning and Move-In Cleaning For Denver Landlords, Realtors, and Property Managers
When a tenant moves out, you only have a short window of to address any maintenance and cleaning concerns before the next tenant moves in. Denver Cleaning Group can handle the job no matter how big or small. We specialize in complete move-out and move-in cleaning and can deep clean multiple units or a single dwelling, ensuring that carpets, walls, bathrooms, kitchens, and the entire space is ready for occupancy. Let DCG be your Denver move in and move out cleaning partner.
Move-In and Move-Out Cleaning
Square Footage of Your Home
Move-In and Move-Out Cleaning
Estimated Hours In Your Home
1 or 2 maids
3 or More Maids
Up To 1,000 Sq.Ft.
2.5
$183.95
-
1,001 Sq.Ft. - 1,500 Sq.Ft.
2.5
$183.95
-
1,501 Sq.Ft. - 2,000 Sq.Ft.
3
$220.74
$292.74
2,001 Sq.Ft. - 2,500 Sq.Ft.
3.5
$257.53
$329.53
2,501 Sq.Ft. - 3,000 Sq.Ft.
4
$294.32
$366.32
3,001 Sq.Ft. - 3,500 Sq.Ft.
4.5
$331.11
$403.11
3,501 Sq.Ft. - 4,000 Sq.Ft.
5
$367.90
$439.90
4,001 Sq.Ft. - 4,500 Sq.Ft.
5.5
$404.69
$476.69
More Than 4,500 Sq.Ft.
-
Call For Pricing: 303.319.0596